For visitors:
By attending the Vietnam ITO Conference 2019's exhibition, you can expect to meet with the industry's leading organizations representing upstream, midstream and downstream. If you have already received tickets to attend the Conference, access to the exhibition is included with your registration.
Over 64 exhibitors will showcase the latest products, innovations and technologies. The event will welcome thousands local and internation visitors which will provide unlimited networking opportunities.
For security purposes all attendees will be required to show appropriate identification including Photo ID, and the organiser reserves the right to deny entry at its discretion.
To become an exhibitor, join the growing list of exhibitors to showcase the newest technologies, innovative products & services, please click Registration button.
Counter fee: 10,000,000 VND/counter 2,5mx2,5m (not including of 10% VAT). Organizer will set up basic decoration (including 1 backdrop, 1 desk, 2 chairs, 2 water bottles). When booking from group of 5 counters, you will be discounted 20%.
Contact us for more details on sponsoring, booking ticket, advertising, or partnering, including custom-made options that fit your company's objectives and budget.
LAYOUT (Morning - Oct 24)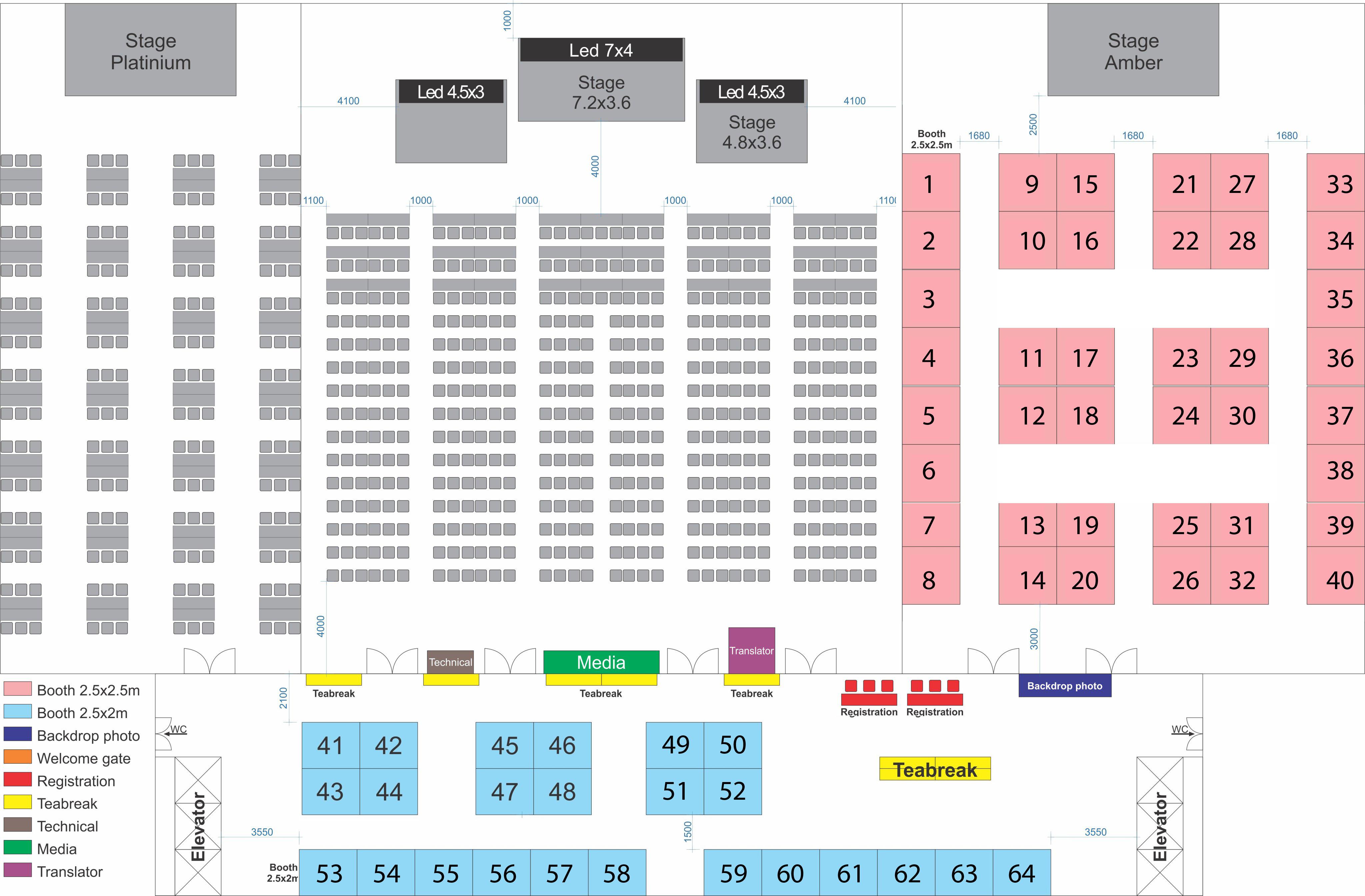 LAYOUT (Afternoon - Oct 24)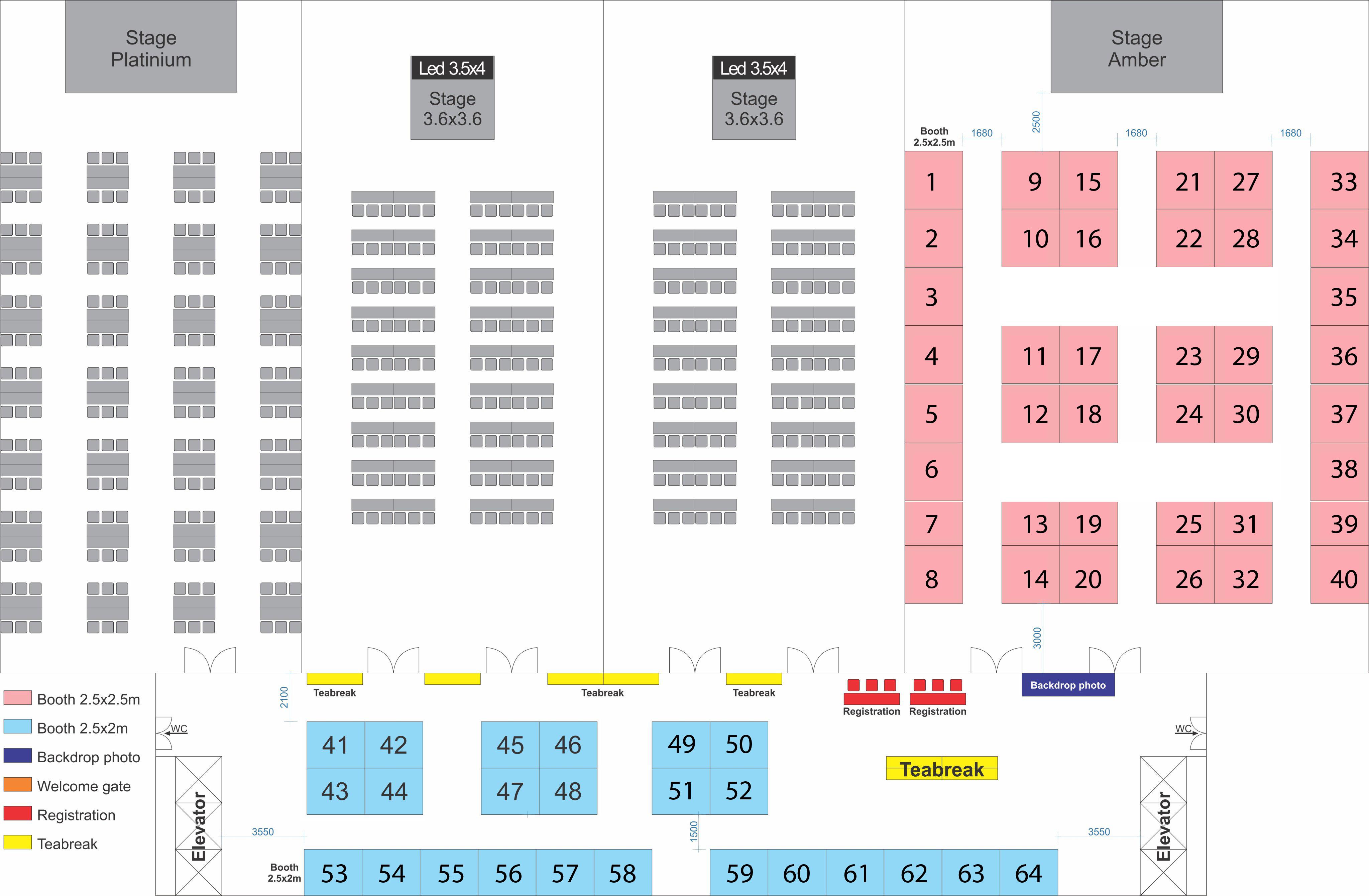 COUNTER DEMO